First, I think Kareem Abdul-Jabbar sums it up pretty well.
http://time.com/79590/donald-sterling-kareem-abdul-jabbar-racism/
And I am not saying anything in support of Donald Sterling. The points Abdul-Jabbar makes should not be overlooked. Given unacceptable behavior, there should be consequences. For Sterling, and as was pointed out in the article, whomever released the illegal recording.
But the wrath on Sterling is reminding me of something. When I was a kid, the old 1950s version of War of the Worlds would occasionally be on television. And as a little kid, I found it impressive. The third most impressive thing was the death ray that was mounted on a long arm of the space ships. And when the ship spotted you, it would point that death ray at you and in a blaze of sound and light you would be disintegrated.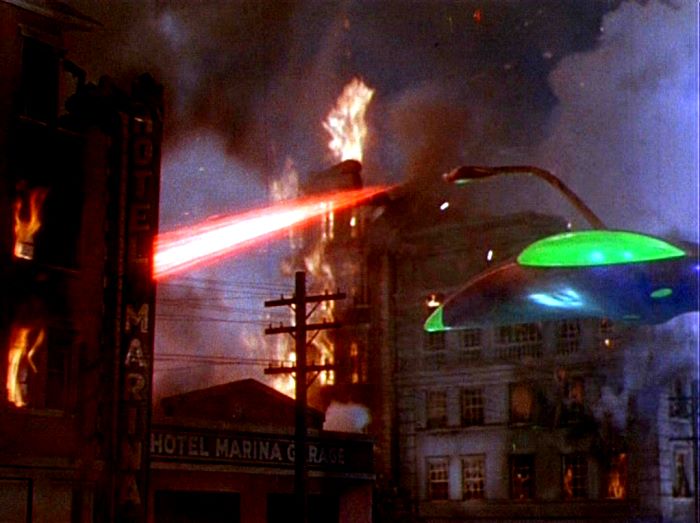 And that is what is happening very often lately. Here, and the now former CEO of Mozilla, Brendan Eich.
Are these transgressions Death Ray worthy? In the case of Sterling he probably deserved Death Ray treatment years ago. And if there was such a pattern, Death Ray wielders should be questioned as to what would pass their litmus test to make someone worthy of the treatment and why nothing until this explicit example, and only that, spurred the starting up of the ray.
But other recent uses of The Death Ray seem to be used on more one-off transgressions. The Death Ray is a powerful force. It is becoming a toy…something where a few people will grab it, hold it up and look to their friends and say "Watch this, I can make them turn to dust".
I think you should find that troubling as well.